Darrell (Campus Crawl)
originally appeared on the series in 2001. He's been a frequent
Challenge
winner, but has not been seen since 2010's
Fresh Meat II
where he was sent home in the first elimination.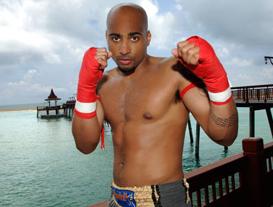 Campus Crawl's Darrell Taylor
Darrell
recently sat down with
Derrick (Extreme)
to talk about the
Challenge
finale and updated viewers on his whereabouts. He gives some great commentary on
Derrick's
challenge podcast
. Although he hasn't been on a
Challenge
in the past two years, he's up for another go, especially if the next installment is a
Duel
.
Darrell
has a two-year old daughter and has a second child on the way.